oggi
Tell me in capitals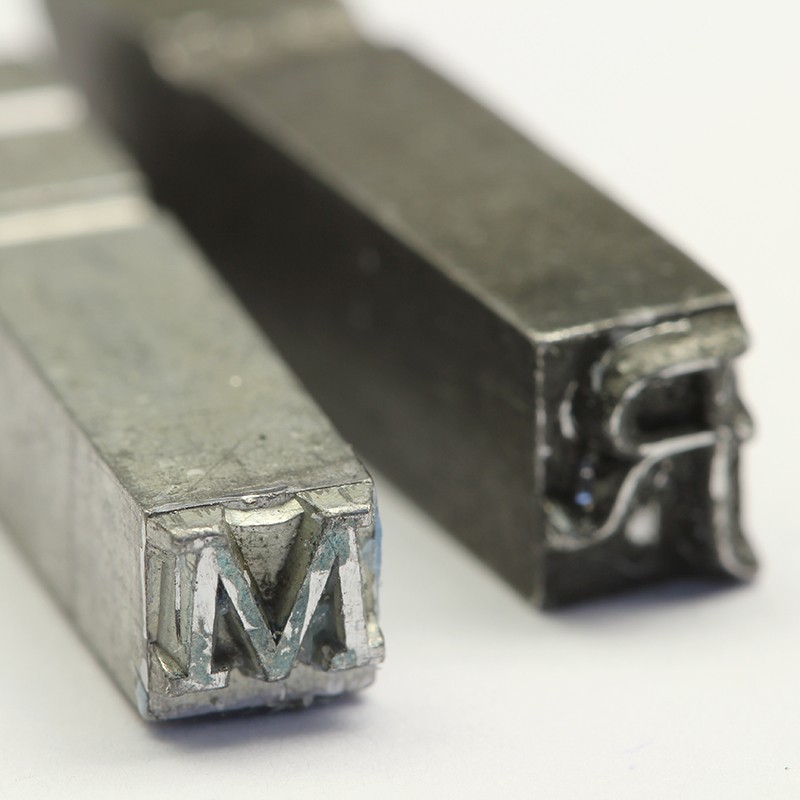 This ring was commissioned as an engagement ring. The idea to use old print blocks was a charming and thoughtful starting point: the couple in question are graphic artists and (as only graphic artists can be) FONT lovers.
I so understand the nerdy attachment to font, printing and graphics. The spirit is close to that of a jewelry designer: obsession with details, a constant search for narrative and continuity, and an attention to detail ordinary mortals could only identify as borderline. The first hunch was to use the tip of the letter block in the ring itself (as if it were a gem), but as it is made of lead, we quickly ditched that theory.
The next obvious resolution was to use the letter head to imprime the ring in wax before transforming it into metal.
A little tiny diamond between the letters separates the initials. The rings are in silver 925, with a hammered surface finish, and a black patina to highlight the letters.