2014
Shrapnel
Commission
Brief: Creation of a unique piece of jewelry from a piece of shrapnel from a WWII bomb.
Materials: silver
2014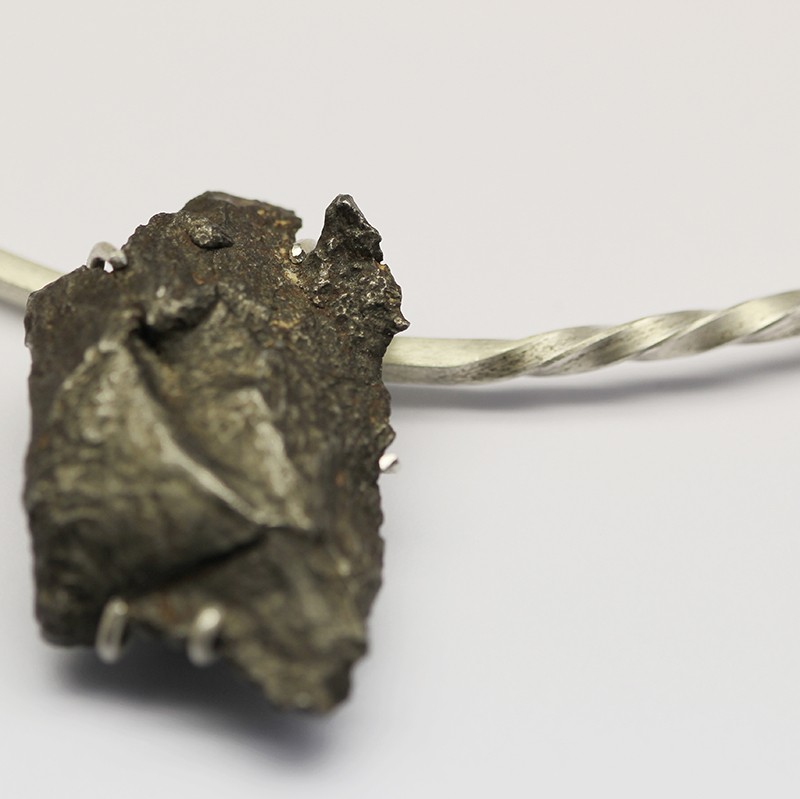 This piece of shrapnel from a WWII bomb was a curious starting point for a bespoke piece of jewelry. The young lady commissioning was uncertain of how to mount it, so the first step was to define and consider the possible applications. Ring? Bracelet? Necklace?
We excluded the hypothesis of a ring, too heavy, and bracelet, too delicate, and opted for a necklace.
We did some quick sketches to understand in which direction to take it. We treated the shrapnel as if it were a gem, and created a fitted profile gallery to sustain the "gem" and a griff setting, just as you would in a piece of fine jewelry.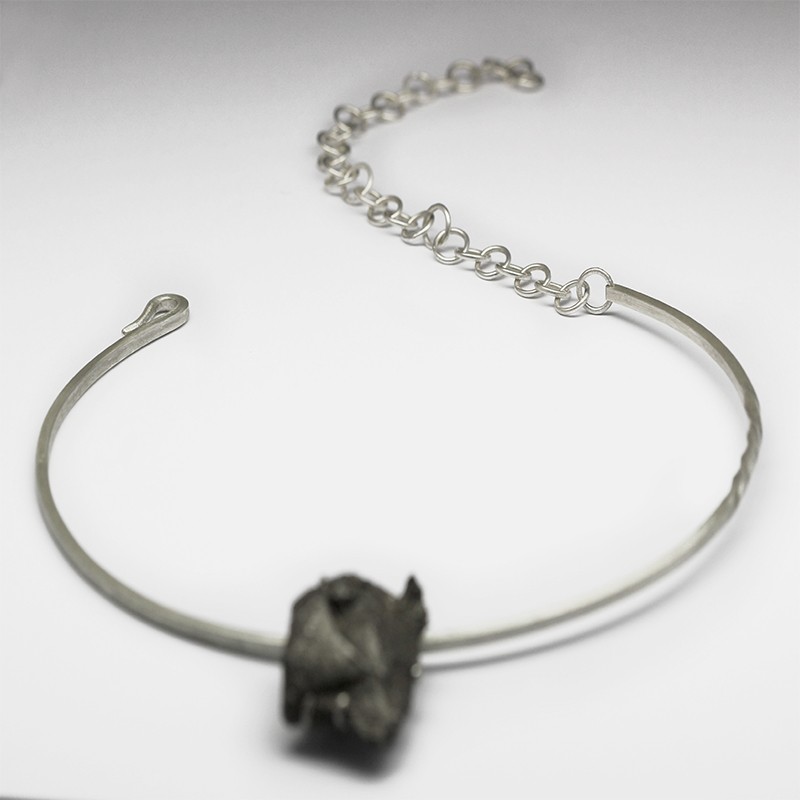 The tricky part was defining a suitably interesting necklace shape.
The minimalist rigid necklace contrasts the rough shrapnel surface. We used a square silver wire (as opposed to a round wire) and then twisted it. It is one of those micro details that switches the perception, adding a tension (literally, adding tension to the metal) that is 'felt' rather than 'seen'.