Diamond etruscan solitaire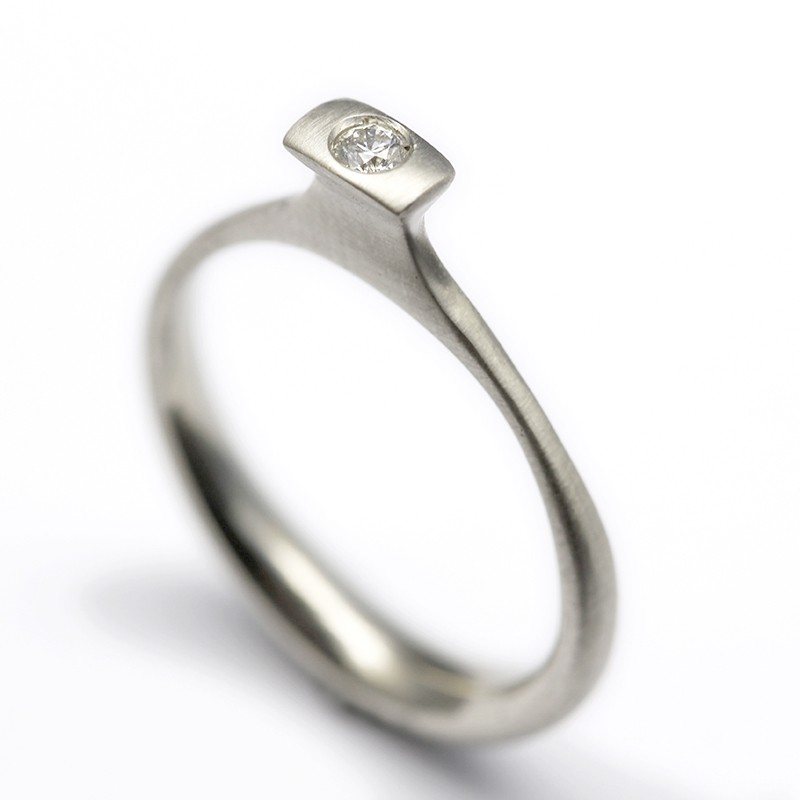 Etruscan rings, 2006
Shown here in non rhodiated 9ct white gold with 0,05ct diamond. 290€. Great in all colors of gold and platinum. We often set it with precious stones other than diamonds.
These Diamond etruscan solitaire rings are simple yet powerful.
They have an archaic overtone, like ancient rings forged centuries ago.
It has less of a traditional solitaire feel to it which makes it probably less of an engagement ring and more of a special moment ring: a birthday, a graduation, the birth of a child.

See the gallery below for variations of our etruscan rings. To order.
Enquire here for details!
Enquire here for details!
Gallery