Ninfee black diamonds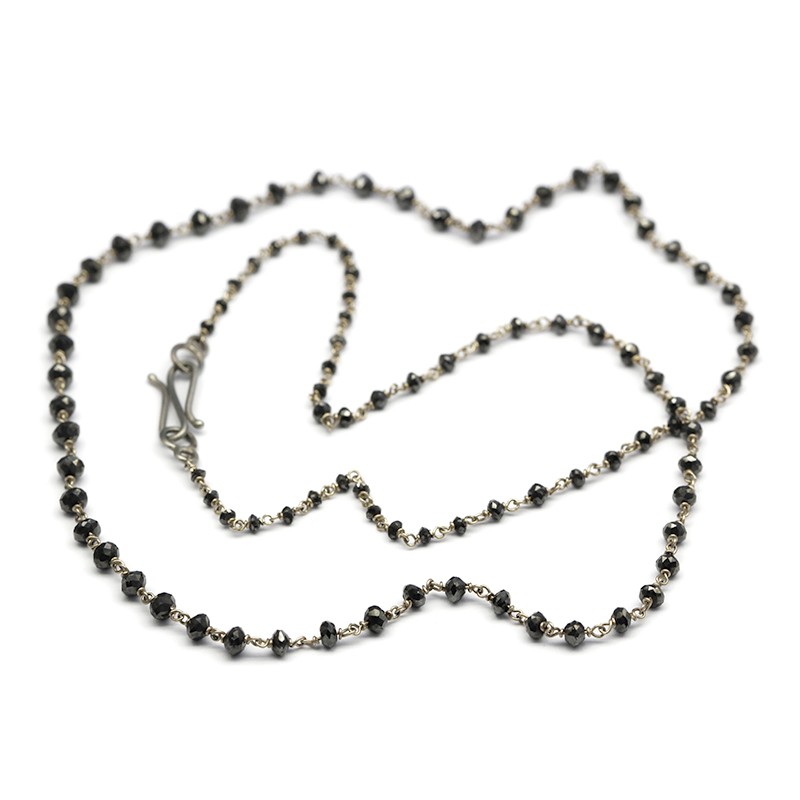 The necklace shown here is in white 18ct gold with palladium and precious black diamonds.
Price on request.
Each Ninfee necklace is a unique composition, hand made in our atelier.
We can modify and adapt the composition to suit your taste.
Despite the ethereal, delicate aesthetic, these necklaces are surprisingly robust and suitable for everyday use, adding a special and precious touch to any outfit.
In the gallery below browse variations from our archives with black diamonds. To order.
Enquire here for details!
Enquire here for details!
Gallery