Choice 28 with diamonds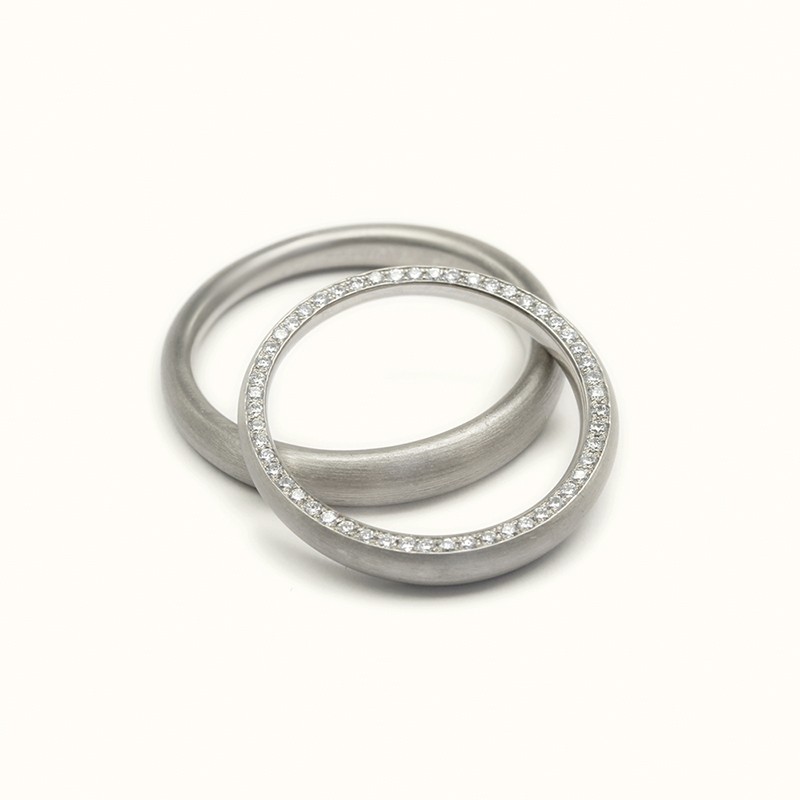 Choice 28 with diamonds
Prices refer to January 2022 and may be subject to variatons.
Here in white 18kt gold with diamonds VVS1 0,30ct.
These wedding rings are similar to Choice 27 but with a slightly fuller, more rounded section. A tiny detail that changes the 'feel' of the ring. The side diamond pavé on the bride's ring creates a mesmerizing glimmer that eludes definition when worn.
Price:
- for the pair in 9kt rose gold, about 1900€
- for the pair in 18kt yellow or white gold, about 2300€
Size:
width 3,8 - 2,6 mm x thickness 2,6 mm.
All of our wedding rings are made to measure and can be customized in shape, size and materials.
Enquire here for details!
Gallery