Trust 2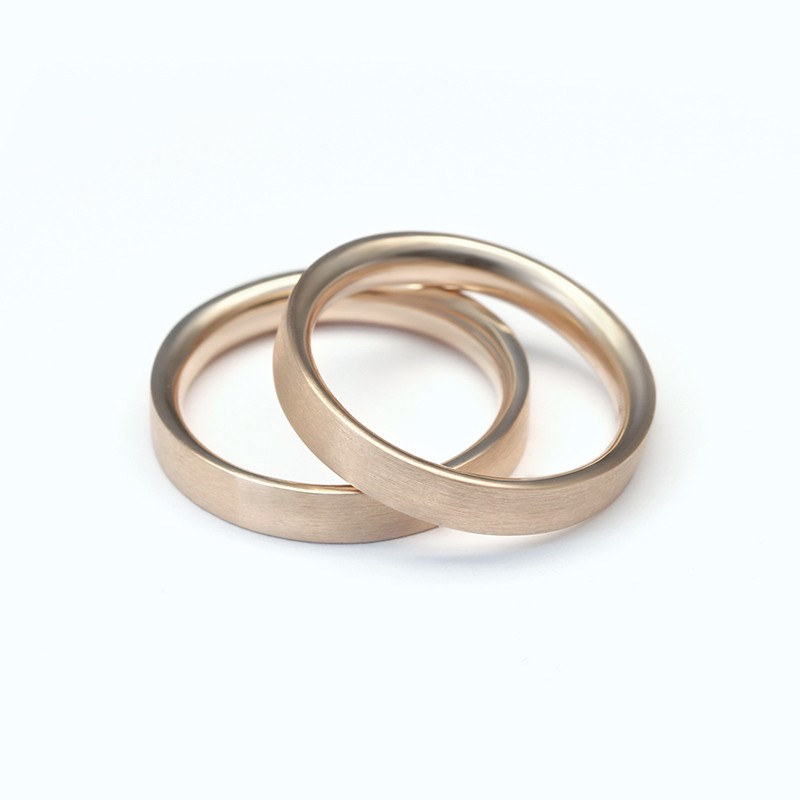 Trust 2
Prices refer to January 2022 and may be subject to variatons.
Here in rose 9kt gold.
These wedding rings have an understated feel to them with a contemporary, architectural feel. The section is flat on the outside and well rounded for comfort on the inside.
Size:
width 4 mm x thickness 1,9 mm.
Price:
- for the pair in rose 9kt gold, about 1050€
- for the pair in white or yellow 18kt gold about 1500€
All of our wedding rings are made to measure and can be customized in shape, size and materials. Please feel free to enquire for a personalised, non binding quote.
Enquire here for details!
Gallery
Related products